Sri Dalada Maligawa Kandy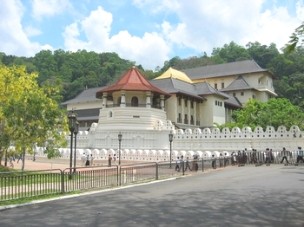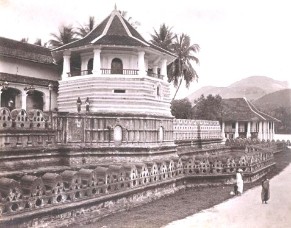 Sri Dalada Maligawa - 1860
Sigiriya Rock Palace built by King Kashyapa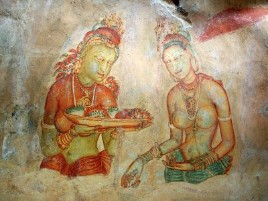 Sigiriy Apsara - Paintings
Sigiriya Sinhagiri (Lion's rock) is an ancient rock fortress and palace ruin situated in the central Matale District of Sri Lanka, surrounded by the remains of an extensive network of gardens, reservoirs, and other structures. A popular tourist destination, Sigiriya is also renowned for its ancient paintings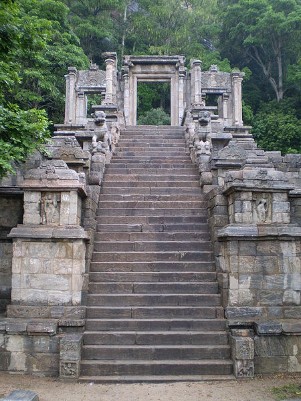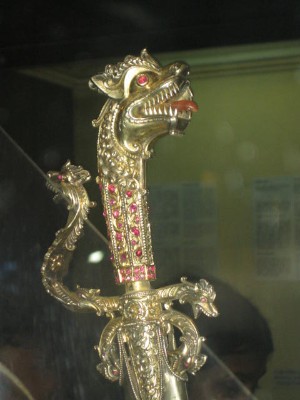 Yapahuwa Sward belongs to King Buwanekabahu
Dambadeniya, became prominent in the mid-13th century. It was selected as the capital of the kingdom of Sri Lanka by King Vijayabahu III (1232 - 36). The sovereignty of the country was at stake as a result of invasions, which dislodged Polonnaruwa as the capital. Vijayabahu, the king of the Dambadeniya dynasty, fought the invaders and established Dambadeniya. On the summit of the Dambadeniya rock he built fortifications and sturdy walls and gates. The city was made secure by a moat, a marsh and ramparts around the royal palace. During the reign of King Parakramabahu (1236-70), Dambadeniya reached the zenith of its glory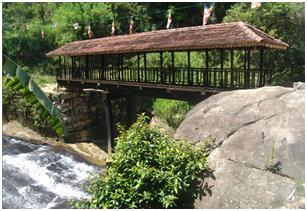 Oldest Surviving Wooden Bridge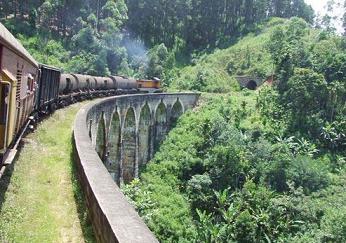 Nine Arch Raiway Stone Bridge
Bogoda, with its ancient temple and wooden bridge lies some 30km from Bandarawela and 10 km from Badulla, off the Hali-ela junction. Believed to be the oldest surviving wooden bridge in the world, the Bogoda Bridge dates back to the 1600s, but the temple has a much longer history, going back to the 1st century BC.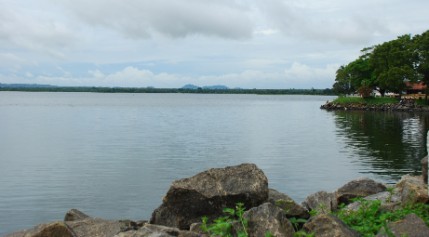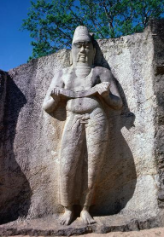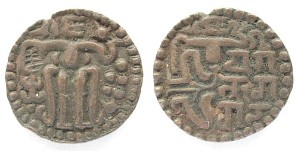 Parakramabahu Coin
These coins known as 'Parakramabahu lion type' are found in the northern Central and western parts of Sri Lanka. The king is Parakramabahu VI of Kotte and the coins are issued to Sapumal Kumaraya who ruled Northern peninsula on behalf of the Kotte king, The lion represents Sinhala dominance over the Jaffna Kingdom.
Ø 1153-1186 ParakramaBahu Coin
Ø 1187-1196 NissankaMalla Coin
Ø 1196-1197 Codaganga Coin
Ø 1197_1211 Lilavati Coin
Ø 1200_1202 Sahasamalla Coin
Ø 1208_1209 DharmasokaDeva Coin
Ø 1236_1271 ParakramaBahu II Coin
Ø 1271_1273 Vijayabahu IV Coin
Ø 1273_1284 BhuvanaikaBahu Coin
Ø 1415_1468 ParakramaBahu VI Coin
All the coins issued by other kings are very similar to the coins shown above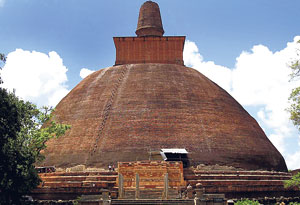 The Jethawana stupa Polonnaruwa, the central ritual monument of the Jethawana monastery, had a diameter of 370 feet. Established in the 3rd century A.D., the monastery was the residence of 3,000 monks. Recent excavations confirm that the foundation of the stupa was 28 feet deep and rested on bedrock. This stupa, the tallest brick structure in the world, was built in keeping with engineering principles which are fol lowed even today.
The Jethawena stupa is the tallest brick structure in the world.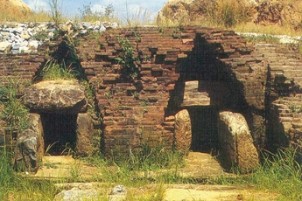 Ancient Sluice gate built in Maduru Oya Tank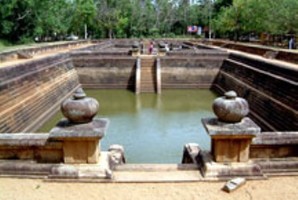 Anuradhapura Kuttam -pokuna
Maduru Oya is a special irrigation structure. It is a locus which gels ancient irrigation technology with modern technology. Remnants of an ancient sluice and a dam emerged while the surveys were done for the new dam site. Archeologists are yet to identify the ruins. It is guessed that the ruins belongs to "Mahadhara Gallaka" tank built by King Mahasena. The ancient sluice gate and the dam are preserved as a unique irrigation heritage site.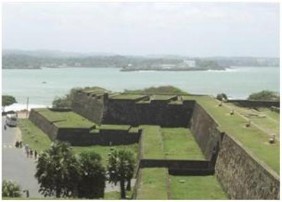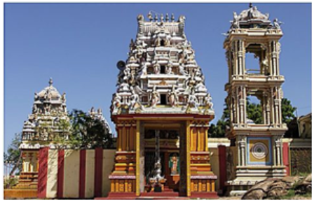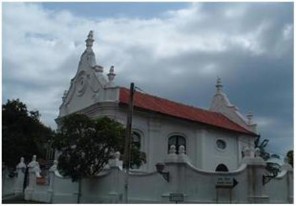 Dutch Reform Church Galle